Product Description



(U.S. Patent 10,690,356 – Canada to follow)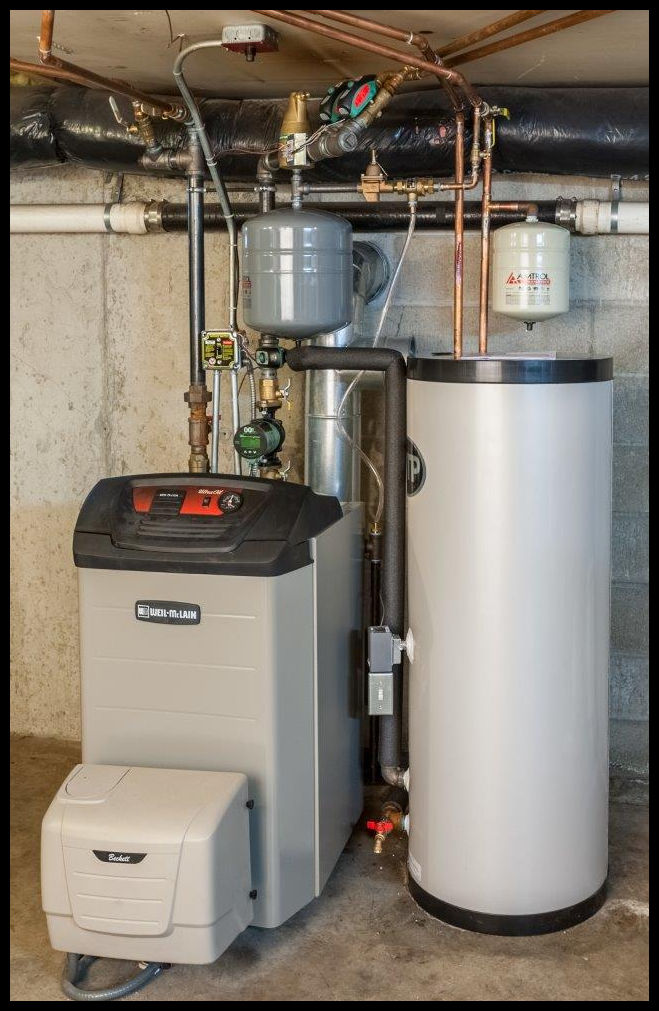 Product Outline:
A modular-constructed, free-standing, application-specific Hydronic (FHW) Heating

Appliance

for efficient "on demand" builds or upgrades! (See our Site Planning & Installation Guide for further detail.)
Fully integrating the Boiler with Delta-T ECM Hydronic Distribution (by Taco® Comfort Solutions) we claim both the first and the most efficient Hydronic (FHW) Heating Appliance on the market! We optimize both hydronic performance and system operation.
Built exclusively upon the Commercial-Rated Weil-McLain® Ultra Oil "High-Mass", "Triple-Pass" Boilers.  "Weils" are the recognized premium American-Built Boilers.
By further integrating with an HTP® SuperStor Ultra Max Stainless Water Heater provides a lifetime of trouble-free DHW Generation!
Our design has hydronically optimized (proprietary) near-boiler piping for heat generation to distribution points, including convective (gravity) heating continuity in selective fail-mode operation. WE CHALLENGE ANY PLUMBER, HEATING TECHNICIAN OR INSTALLER TO SURPASS US!
A high-mass boiler with integral Delta-T Distribution lowers system operating temperatures, reduces "idle time" heat losses, smooths radiation temperature profiles for idealized comfort and thermal efficiency. Combustion cycling is noticeably decreased as well.
A high-mass cast-iron boiler paired with steel pipe, malleable fittings, brass & bronze valving construction provides extreme durability and lengthy chemical service life. (NO MAGNETITE ALLEVIATION OR BOILER RETURN TEMPERATURE CONTROLLING ARE REQUIRED WITH OUR VERY HIGH MASS, COMMERCIAL-RATED, CAST-IRON BOILER CONSTRUCTION!)
All piping terminations are IPS (female pipe fittings), allowing hard pipe, soft/hard copper, or PEX inter-connection …. at your option.
Designed for service efficiency by a tradesman of 60+ years experience. Every control or service element is within an arms reach, and featuring "No Purge Supply & Return Servicing"!
Fuel Selection Change, if desired: Go from Oli to Gas (Natural or Propane) by simply changing burners – not the entire system!
Our multiple "Beta" Test Sites have now achieved over fifty (50) system-years and 160,000 hours of flawless operation. NO SYSTEM-RELATED SERVICE CALLS!
*Specifications are subject to change upon availability of newer/better products from these or other U.S. Manufacturers.
Simple, Durable, Efficient FHW Heating — Period!
Updated: 12/04/2022